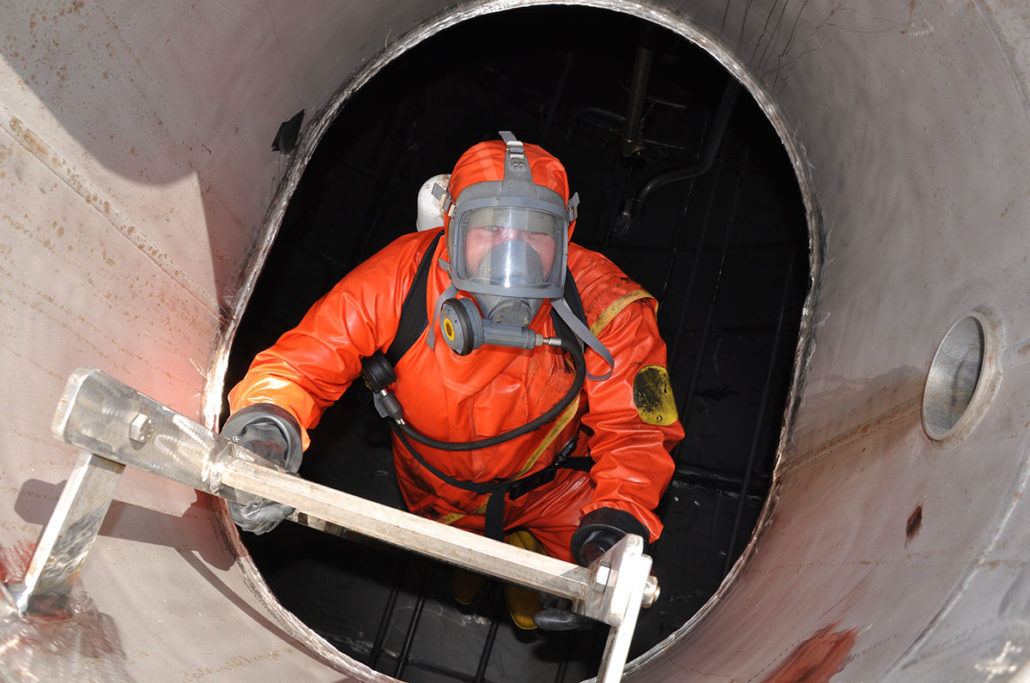 ISH24 International have maintenance teams that can carry out high risk work. With the right people and careful planning, we can reduce the risk and carry out the task safely.
Jobs can range from tank and vessel cleaning through to working in toxic environments. Problem access areas can be done through rope access and work positioning.
We provide equipment for hazardous environments using our Air supply systems, Ad-flow welding helmets, on demand full face respirators, acid suits etc.